Health Minister Datuk Seri Liow Tiong Lai said the ratio of suicides from 2007 to 2010 was 1.3 for every 100,000 people, but added that it could be higher.
"These are just figures we collected from post-mortems. We think suicides are under-reported," he told a press conference after chairing the Mental Health Promotion advisory council meeting here.
Of the 1,156 people who committed suicide over the three-year period, the majority were aged between 24 and 44.
"National statistics also show that men outnumber women three to one, while the Chinese had the highest number of suicides at 48%, followed by Indians (21%), Malays (18%) and other races (13%)," he said.
However, he said the country's suicide rate was far lower than the global average of 16 for every 100,000 people.
Given the increase in suicides in Malaysia, the Government had decided to launch a five-year National Suicide Prevention Strategic Action Plan starting this year, said Liow.
Part of the plan is to shift mental health treatment from being purely institutionalised in hospitals to more community-centric and to be made available at community mental health centres.
"By bringing mental healthcare to the clinics, the Government is adhering to the World Health Organisation's recommendations of getting the public to play a greater role in providing support for mental health patients," said Liow.
The initial target is to set up one community mental health centre in every state this year.
"Currently, we have 224 psychiatrists in the ministry. The ratio of psychiatrists to the population is 1:150,000, but ideally we need to get a ratio of 1:50,000, which means we need a three-fold increase," he said.
http://www.thestar.com.my/News/Nation/2012/06/05/Suicide-rate-on-the-rise-in-Malaysia/

Mayat gadis cina yang dipenuhi darah itu dipercayai telah terjun dari tingkat 6 shopping mall tersebut.


coretan-mambang.my


The body of a woman was found in the lobby of Berjaya Times Square shopping mall, next to the U Mobile booth. The deceased is a Chinese girl, around 19 years old.


lipstiq.com


seorg wanita berbangsa cina umur 19taun terjun dari tingkat 6 ke grnd floor.depan papajohn


lowyat.net


Just now 11am .. got one chinese girl commit suicided at Berjaya Times Square jumped from main hall. The victim ... die on the spot !


lowyat.net


The tragedy happened at 11am, when a girl jumped from the 6th floor in Berjaya Times Square on Valentine's Day.


facebook.com


The 2nd photo to surface of the incident.


facebook.com
http://says.com/my/news/girl-committed-suicide-in-berjaya-times-square
http://www.themalaysianinsider.com/opinion/khoo-ying-hooi/article/academic-stress-and-teen-suicide
Man found stabbed to death in Jalan Imbi
http://www.thestar.com.my/News/Nation/2013/06/17/Man-found-stabbed-to-death-in-Jalan-Imbi.aspx
KUALA LUMPUR: A 54-year-old man was killed in his employer's car by an unknown attacker in a lane near Berjaya Times Square in Jalan Imbi here.
Police found Wong Fook Lum slumped in the driver's seat with a stab wound to his chest in the morning incident yesterday.
The car was stalled right in the middle of Jalan 1/77B in the busy shopping district.
Wong, who had dropped his employer at Berjaya Times Square at around 10.50am, was later seen having an argument with a man brandishing a knife at the lane, between the mall and a nearby nightclub.
An ice-cream delivery man told police he spotted the assailant following Wong into the car after the argument.
Dang Wangi OCPD Asst Comm Zainuddin Ahmad said the 33-year-old eye-witness also saw the suspect running towards the back of the nearby Sungai Wang Plaza after alighting from the car.
The suspect was described as being in his 50s and wore a cream-coloured T-shirt and dark coloured slacks.
The suspect was said to be short-haired, slim and about 160cm tall.
Wong's body has been sent to the Kuala Lumpur Hospital for a post mortem.
Mayat ditemui dengan kesan tikaman di dalam kereta Mercedes Ben
http://www.youtube.com/watch?v=6uEgrayUpMk
Full Story: Girl Who Committed Suicide In Berjaya Times Square
http://says.com/my/news/girl-committed-suicide-in-berjaya-times-square
What Really Happened At Berjaya Times Square
What Really Happened At Berjaya Times Square
Up until 4pm yesterday, "Berjaya Times Square" was still a trending topic on Twitter while multiple photographs of an apparent "suicide" incident were widely shared across various sites and social media platforms. The initial reports from random sources stated that a body of a 19-year-old Chinese girl was found on the ground floor of Kuala Lumpur's Berjaya Times Square and that she jumped to her death. There were also rumours that her boyfriend pushed her off the railing due to an argument.
But those reports were wrong.
Dang Wangi police chief ACP Zainuddin Ahmad has since confirmed the incident and said that the deceased is a woman identified as Choo Czek Yeng. She was 36 years old and was believed to be leaning against the railing on the sixth floor of the east wing at about 10am before falling off.
The police were then alerted by the public at 11:25am. At that time of the incident, there were already quite a lot of shoppers in the building.
No visible physical injuries were found on the body. However, the body has been sent to Kuala Lumpur for post-mortem. Choo Czek Yeng is also believed to be receiving treatment for a mental condition and staying with her family in Bangsar.
Police have yet to identify any witnesses of the incident as the area was not covered by CCTV. More to come as the story unfolds.
Sources: Malaysian Digest, SAYS.
http://hype.my/2013/02/what-really-happened-at-berjaya-times-square/
Girl Commits Suicide at Times Square
http://www.youtube.com/watch?v=eP88oxT7aGA
https://www.facebook.com/MYBaru1/posts/626887230656984
http://mybaru1.blogspot.com/2013/07/double-tragedy-hits-vincent-tans-family.html
http://mybaru1.blogspot.com/2014/07/landslip-at-jalan-imbi-monorail.html
So after breakfast I searched for the free morning papers
- Sun Daily!
The headlines were
"Bloodbath in Southern Thailand"
I took no notice of it but as an after thought I figured it's again all boils down to religion conflicts where the minority Islam Militants attacked the authorities with AK 47's and M16's machine guns! At the same time I reflected on
John Lennon's "Imagine"
Imagine there's no countries
It isn't hard to do
Nothing to kill or die for
And no religion too
Imagine all the people
Living life in peace...
Imagine - John Lennon (with lyrics)
https://www.youtube.com/watch?v=6mjAVS_zNv0
Browsed through it for about 30mins and I made my way to the Amusement Centre to mooch around. I was there for about 30 mins or so when someone came in and shouted that somebody had fallen from the balcony from the higher floors upstairs! So I went to take a look and I found out that it happened just about 20 mins ago! From the level I was at, I looked down from the balcony, and I saw a giant canvas spread all around to cover-up the devastated body sprawled on the ground, just imagine the blood spilled all over the ground, the broken bones and limbs and the smashed skull! (Imagine a watermelon falling from that height and it's impact hitting the ground!) The giant canvas covered up the body, with potted plants all placed around to hold the canvas! Security guards, the management, security officers were all over the place! I guess they have called the ambulance, what for already DEAD! perhaps the vans from the Police mortuary to do post-mortem autopsy or whatever!
Suddenly I decided NOT to go to BTS for a while so as to respect the poor girl, it's weird thinking that the helpless miserable girl now dead and gone but her ghost would be very "MAANG" very angry and fierce bcoz' according to Chinese superstitions her ghost being a unmarried girl and all! And she will forever be in BTS! Believe it or not!
Summary
I really dont know what to say in conclusion but this is my 2 cents worth okay?
If the poor girl was from around the area of Pudu, sad to say Pudu being a notorious area known for seedy and shady illegal
gangsterism, vice, prostitution, gambling and triad activities
etc!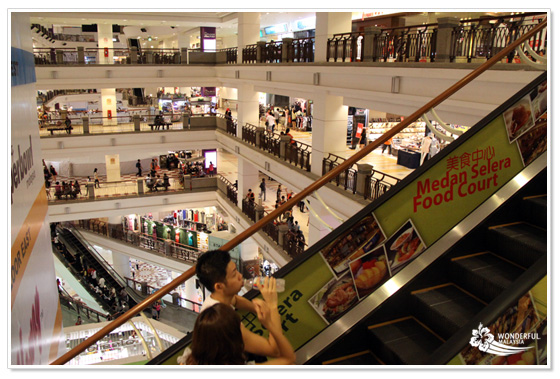 Berjaya Times Square
Asia-Pacific Psychiatry
Suicide is a tragedy that occurs in all times and places. However, suicide rates vary around the world, so we made a map showing these differences.
For most of the countries shown in the map below, suicide rate data comes from the
World Health Organization
. The WHO's mortality database is based on reports from governmental agencies from different countries. Most of the WHO data thus comes from more developed countries.
For developing countries, numerous political, cultural, and religious hurdles make getting accurate information on suicide
much more difficult
.
We were able to find estimates for suicide rates for China and India, not contained in the WHO data set. A widely referenced 2011 AFP article reported a
rate for China of about 22.2 deaths per 100,000 people
, and a
survey published in the Lancet in 2012
estimated a rate of about 22.0 deaths per 100,000 people in India.
Suicides are most prominent in Asia and Eastern Europe. Lithuania has the highest suicide rate among the countries for which we have data, with 28.6 suicide deaths per 100,000 people, followed closely by South Korea with 26.3 deaths per 100,000 people.
Here's the map:
http://www.psychiatry-malaysia.org/article.php?aid=504


Ikram Ismail, MM
Young Malaysians between the ages of 20 and 39 formed the largest segment of those infected with HIV over a five-year period.
That is pretty much general knowledge, but the most alarming piece of statistic is the dramatic jump in the number of students contracting HIV.
The total number of new cases of Malaysians infected with HIV and AIDS had held steady over the five years since 2008.
The number of cases in 2008 was 4,633, while in 2012, the figure was 4,799.
The number of deaths from HIV and AIDS over the period, however, declined from 1,050 in 2008 to 702 in 2012.
In 2008, only 28 students contracted HIV and seven contracted AIDS.
That figure rose to 35 and six in 2009, 44 and eight in 2010 and 69 and 15 in 2011.
But in 2012, a startling 170 students contracted HIV while 16 contracted AIDS.
The number of students contracting HIV that year saw an explosion of 148 per cent — from 69 to 170.
In contrast, the increase of new HIV cases from 2008 to 2010 was at a steady 25 per cent.
These figures are striking compared to those from the period between 1986 to 2007.
Over the earlier 22-year period, only 205 students had been found to be HIV positive, while only 48 were found to be suffering from AIDS.
Over the 2008 to 2012 period, 35 students died from either HIV or AIDS.
The ministry was not forthcoming in outlining the details, but it is believed that the majority of students newly-diagnosed as HIV infected were college and university students.
Malaysia Aids Council Executive Director Roswati Ghani said they are deeply concerned by the growing number of new HIV infections among students.
"What's also alarming is the proportion of new HIV cases reported in the younger age group of 13-29 years, to the overall population (1 to 4 in 2012)," she said.
"We are also cognizant of this situation; and that the HIV epidemic in this country continues to be driven by sexual transmission since beginning 2010."
She encouraged students, especially those who engage in high-risk behaviours, to get tested regularly and be aware of their HIV status.
"To address the rising number of new HIV infections among students, the management of universities and colleges must also make accurate HIV information accessible to their students," she said.
"They should formalise HIV education in the curriculum and provide counselling services that are evidence-based while, at the same time, respecting the students' sensitivities and rights."
The health ministry, upon learning of a student diagnosed as HIV positive or having AIDS, will set in motion a chain of actions.
The amount spent in response to HIV and AIDS, such as on antiretroviral therapy and treatment, medicines and campaigns, since 1993 has reached RM1.23 billion.


Malaysian
HIV/AIDS
cases have been reporting since 1986 by the Ministry of Health. Since then, 84,630 confirmed
HIV
infected cases and 11,384 deaths have been reported as at the last day of 2008. Adults aged between 20 and 39 accounted for more than half of the new HIV infections. Among all the transmission methods of virus, injecting drug use contributes the most, followed by
heterosexual
and
homo
/
bisexual
intercourse.
Males still make up the majority of new HIV cases, but the number of women with positive status of HIV has been increasing. Female represented 9.5% of all new cases in 2000, 10.8% in 2004 and 19.1% in 2008.




























































The upward trajectory of HIV infection trends among gay men worldwide points to a dire future for that demographic, even as overall HIV incidence rates in the general population have been steadily dropping, aidsmap reports. Kevin Fenton, MD, PhD, the national director of health and wellbeing at Public Health England, presented a report on the epidemic among gay men to the British HIV Association fall conference.
Effective means to curb transmissions notwithstanding, the prevalence of the virus among men who have sex with men (MSM) is rising in almost all nations, with incidence levels unwaveringly stable. (Prevalence refers to the total number of people infected with the virus and incidence refers to the number of new HIV infections each year.) According to Fenton, controlling the epidemic in MSM will require optimizing testing programs for this population, although this effort will pose a significant challenge.
In low-income countries, MSM have an estimated eight-fold higher HIV prevalence rate compared with the general population, and MSM in high-income nations have 23 times the prevalence rate of the general population. There is apparently no country in the world where the HIV prevalence rate among MSM is lower than that of the population at large.
Part of the explanation for the disparity is biological. Anal sex is an estimated 18 times more efficient at transmitting HIV than vaginal intercourse.
The high prevalence of HIV in a "sexual network" also plays into the high prevalence rates among MSM. With higher numbers of partners and a more overlapping and interconnected network of partners, there are greater connections through which the virus can spread.
Psychosocial matters also contribute to high infection rates, including depression, anxiety, substance use, racism, childhood sexual abuse, familial rejection, homophobia and partner violence.
To read the aidsmap story,
click here
.
To read the report,
click here
http://www.aidsmeds.com/articles/MSM_global_1667_24845.shtml
http://mybaru1.blogspot.com/2014/06/the-gay-hiv-epidemic-is-increasing-in.html